Chiropractic Services in Hyde Park, Chicago
Our chiropractic and wellness services are all in-house with our team of professionals. We will help you find the service or combination of services that will get you back to health. Hyde Park Chiropractic believes in a holistic approach to healing and we will never use a one-size-fits-all approach. Get in touch with our team today to schedule an appointment.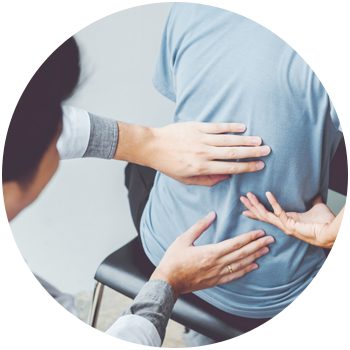 Visit Our Hyde Park Chiropractors For:
Acupuncture
Chiropractic Care
Hypnotherapy
Massage Therapy
Weight Loss
Cold Laser Therapy
Natural Healing
Wellness & Holistic Services
Expert Chiropractic Care in South Chicago
With a holistic approach to healing and wellness, you can count on our team to provide compassionate care and services for whatever needs you have. We strive to create personalized treatment plans that will deliver results. If you are in pain and traditional medicine isn't working, don't hesitate to reach out to us for a consultation.

Our Wellness & Holistic Services Include:
Based on traditional Chinese medicine, acupuncture uses tiny needles to activate certain pressure points in the body.
Treatments are used for a variety of issues, including neck and back pain, headaches, auto injuries, pinched nerves, and more.
Find relief from stress, anxiety, and hot flashes, gain control of certain behaviors, including smoking, experience increased energy, and more.
Experience a deeper level of relaxation with a deep tissue massage, myofascial release, Thai massage, aromatherapy, and more.
Managing weight can be a life-long struggle. Hyde Park Chiropractic can help you reach your goals with nutritional guidance and planning.
Used to treat muscle strains, sprains, wounds, and more, cold laser therapy uses low-level lightwaves to stimulate regeneration.
Nutrition – Functional Medicine – Herbs and Supplements
We will help you identify deficiencies in your body and create a personalized plan using natural herbs and supplements to fuel your body.
We offer physical therapy to increase function and strength after an injury or any dysfunction.
If you have any questions, please don't hesitate to call: 773-493-7034 or schedule a free consultation.