YOUR CHICAGO WELLNESS CENTER
Weight Loss and Maintenance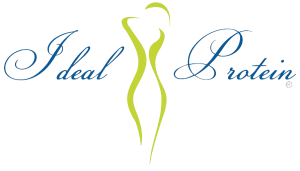 Our approach to weight Loss and maintenance is different. Our patients achieve success. Our dedicated coaches provide weekly support sessions and ongoing educational support. Click here and Learn more about our exclusive, doctor supervised program. The Ideal Protein protocol. You deserve it!
Top Rated Local® Weight Loss Therapy In South Chicago
If you're like most, you'd like to get rid of a few pounds. But for some, managing their weight is an everyday challenge that affects their physical, mental, and emotional health and well-being. Whether you have reached an unhealthy weight due to genetics, pain, injury, physical and/or emotional trauma, or another condition, we want to help you achieve a healthy weight so you can feel your best. When you feel great, you move better, and can experience a boost in your confidence and self-esteem that can positively affect all aspects of your life. Call us or visit our South Chicago wellness center to arrange an appointment for weight loss therapy and take control of your health and wellness.
Our Approach To Weight Loss
At Hyde Park Chiropractic Wellness Center, Dr. Rolande Balan and her team, are committed to helping her patients achieve total health and wellness. Dr. Balan combines her skills as a Doctor of Chiropractic and a certified acupuncturist with her devotion to healthy living and nutritional guidance. We are confident we can help you lose weight naturally.
Benefits of Weight Loss Treatments
Losing weight offers a number of benefits for your whole-body health and wellness, including:
Lowered risk of heart disease
Reduced risk of diabetes
Lowered blood pressure
Reduced pressure on the spine
Reduced neck, back, and hip pain
Decreased risk of joint pain
Improved mobility and range of motion
Reduced swelling in the extremities, especially the legs and feet
Better blood sugar levels
Reduced risk of stroke
Lowered risk of sleeping disorders like sleep apnea
Less muscle, joint, and nerve pain/tension
Improved self-esteem
Enhanced self-confidence
Reduced risk of injury
Stronger muscles, joints, and bones
Reduced risk of osteoarthritis
Decreased risk of spinal stenosis
Lowered risk of bulging/herniated discs
Reduced sciatica pain
Start Your Journey To A Healthier You!
If you are ready to experience these and other weight loss benefits, reach out to Hyde Park Chiropractic Wellness Center in South Chicago to begin weight loss treatment. Dr. Balan and her team are passionate about helping their patients achieve their health and wellness goals so they can look and feel their best, all while improving their overall quality of life. If you are ready to gain control of your weight, contact us today to arrange a consultation. We look forward to helping you on your journey to healthier, happier you!