YOUR CHICAGO WELLNESS CENTER
Experience A Healing, Rejuvenating Massage In South Chicago
At Hyde Park Chiropractic Wellness Center, we welcome you to experience whole-body health and rejuvenation through massage therapy. You see, we believe that your health and wellness are of the utmost importance, which is why we take a natural approach to healing. Whether you are looking for an hour to relax your body and mind, you want to relieve stress and tension, or you want to stimulate your body's natural healing abilities, massage is an ideal and effective therapy. If you're ready to start your path to healing and rejuvenation, reach out to our Hyde Park wellness center and schedule an appointment for a relaxing massage.
Our Approach to Massage Therapy
Massage therapy is an effective therapy for not only relieving pain, discomfort, and stress, but also for encouraging wellness. When the systems of the body function in harmony with one another, you feel and move better. Massage integrates the mind, body, and soul, thereby encouraging healthy energy flows, relaxation, flexibility, and rejuvenation.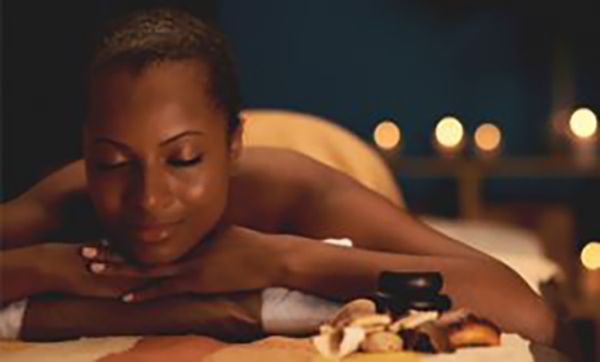 We offer:
Deep Tissue Massage
Myofascial Release
Sports Massage
Thai Massage
Trigger Point Therapy
Aromatherapy
Pre Natal
Pricing:
30-minute massage – $70.00
60-minute massage – $120.00
90-minute massage – $160.00
10% discount for all new clients!!
Become a member and get 10% off all massage services.
yearly membership Fee $29.99
Gift certificates are available!
Benefits of Massage Therapy
There are many benefits to receiving regular massage treatments. From pain relief to stress management and tension release, massage offers many advantages for improving and maintaining your health and wellness. Some of the benefits of massage include:
Increases circulation
Reduces stress
Alleviates anxiety
Removes toxins from the body through natural pathways
Relieves pain and discomfort
Relieves headaches and migraines
Assists in injury healing and recovery
Improves flexibility and range of motion
Releases physical and emotional tension
Arrange an Appointment
Are you ready to rejuvenate your mind and body? Don't spend hours or longer searching for "massage therapist near me" or "massage therapy near me" when South Chicago's Top Rated Local® massage therapist is just a call or a click away! You can call us to schedule your massage, or schedule an appointment online. Either way, we're eager to help you feel better while melting your pain, tension, and stress away. Contact us today to start your journey to a healthier you.
Be sure to look into our other wellness and pain relief treatments, including chiropractic care, acupuncture, hypnotherapy, and weight loss through nutritional counseling and the Ideal Protein Protocol.
We look forward to helping you along your journey to healing and wellness.